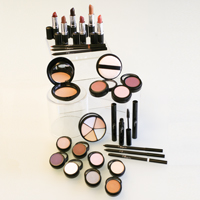 SONYA

COSMETIC

S
Skincare and Makeup In One
Modern natural cosmetic products are free from impurities and potentially harmful substances and help promote our looks without damaging our health. None of us want to knowingly damage our body, that's why the availability of natural cosmetic products is so important.
At Forever, beauty is more than skin deep… in fact, it's real deep! The
Sonya Colour Collection
is one of the
only
aloe vera-based
cosmetic
lines
in the world that delivers skin care and makeup in one. Sonya's unique combination of natural ingredients, from pure aloe vera and antioxidant vitamins, to marine extracts and chamomile, can help protect, nourish and soothe the skin. This magnificent collection celebrates the rich colors of life with hues for every skin tone and every mood, and has a versatility that allows you to easily take your look from day to night. Let Sonya help you take the guesswork out of looking beautiful!

http://aloemiami.com/

or
http://aloemiami.myflpbiz.com/
Sonya Mineral Makeups
NATURAL, AMBER, CARAMEL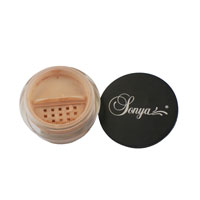 Sonya® Aloe Mineral Makeup glides on like a dream, evening out your complexion, minimizing pores, and giving skin a luminous glow. Acting as a concealer, foundation and powder all in one, this multi-tasking powder seamlessly
blends and gives an ultimately natural-looking skin finish.The pigments in Sonya Aloe Mineral Makeup are micronized to produce the smoothest-feeling particle size possible. These powders are so smooth that they glide on like a cream but stay on like a powder. The micronization process dramatically improves the feel and blend-ability of Sonya Aloe Mineral Makeup and increases its wear.




Sonya Aloe Mineral Makeup includes the following key ingredients and functions:



Micronization Technology provides the smoothest-feeling particle size possible without worrying about nanoparticles; gives true, long-lasting application; no pulling - powders literally glide on skin; will not crease or fade; allows the application to last all day without fading or running; glides smoothly across skin for even application and color balance.


Zinc Oxide and Titanium Dioxide together these provide a translucent, natural-looking base.



Bismuth Oxychloride a natural mineral that gives skin a luminous glow.
Aloe Vera Oil Extract
offers excellent soothing and calming effects to the skin; a cellular nutrient; promotes skin hydration; carrier of vitamins and other age-defying nutrients; aids in the restoration of proper moisture levels. Vitamin E anti-oxidant vitamin; helps to increase skin's elasticity; a natural moisture binder that allows the skin to breathe and function naturally; maintains moisture levels of the skin for long periods of time and helps to prevent free radical damage in the skin tissues.
lasting, will not streak or fade Long

Silky soft, smooth texture

Easy to apply, blends evenly and easily



SONYA CREAM to POWDER FOUNDATIONS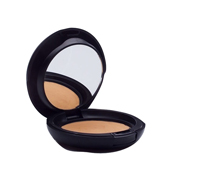 Looking beautiful comes naturally with these 9 true-to-life shades of foundation. Formulated to enhance your own unique skin tone, the fine texture in the Sonya® Cream to Powder Foundation will give every woman a smooth, flawless finish and it is ideal for all skin types.
AVAILABLE IN 12 SHADES:
Porcelain
Rose Beige
Sunset Beige
Golden Sun
Mocha
Raisin
Natural Beige (Pictured)
Vanilla Bisque
Sandy
Forever Living Products have also:
-Sonya Blushes
-Sonya Eye Shadows
-Sonya Lip and Eye Pencil
-Sonya Lip Gloss
-Sonya Lipstick
-Sonya Mascara
-Sonya Translucent Powder
WATCH THE VIDEO
For more information visit our website:
OR
JOIN NOW
& Buy
Products
on
15-30 % discount
price
REGISTRATION IS
FREE!
You have 2 Choice
CLICK HERE
to learn about your
options!